South Bay Business Opportunities
---
Looking to buy or sell a business?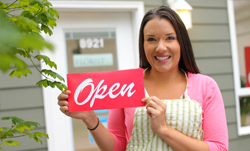 Juan D. Reyes is our business in-house specialist when it comes to buying or selling your business.  Whether your business holds real estate or not, we can assist you in the sale or acquisition of your business, the reconstruction of your income statements or balance sheets, as well as being able to provide you with a business valuation.  He attended the California Association of Business Broker's school which allows a real estate license holder the ability to sell or buy business for third parties.  He enjoys business' of all types and is passionate about helping his clients in their endeavors and looks forward to serving you.
Resources for Buyers
Purchasing a business can be a life-changing decision. There are many aspects to consider and hiring a CABB business broker to help navigate through this process is critical. We are trained to assist buyers in making sure all areas of the transaction are addressed and that the transfer of ownership is successful. As a CABB Business broker, I also have access to a large inventory of businesses for sale and can be a valuable tool in identifying the right business to purchase as well as provide an overview of a business, a business valuation, explain the process of buying a business, and of course, performing my due diligence.
Resources for Sellers
Selling a business could be one of the biggest decisions an owner makes in his/her life. The process involves several areas of expertise and can be complex and time consuming. It is common to underestimate all that is involved and how much time it can take to sell a business.  As a Business Broker, I will manage the entire process to accomplish a successful closing for all parties involved. This is done in a professional way to ensure confidentiality and allow the business owner to focus on running their business, and help to avoid the risk of business erosion during the sale process. I have been trained in all areas of the selling process including preparing a business for sale, packaging the business, marketing and identifying buyers, preparing for due diligence, preparing contracts, managing the escrow, bank finance, the transfer of the lease and many other items needed for a successful closing.